As you know every year there is a challenge called #artvsartist in most social networks… The challenge consists only in doing a mosaic with you in the center surrounded by examples of your work as an artist (It can be traditional art, photography, crafts).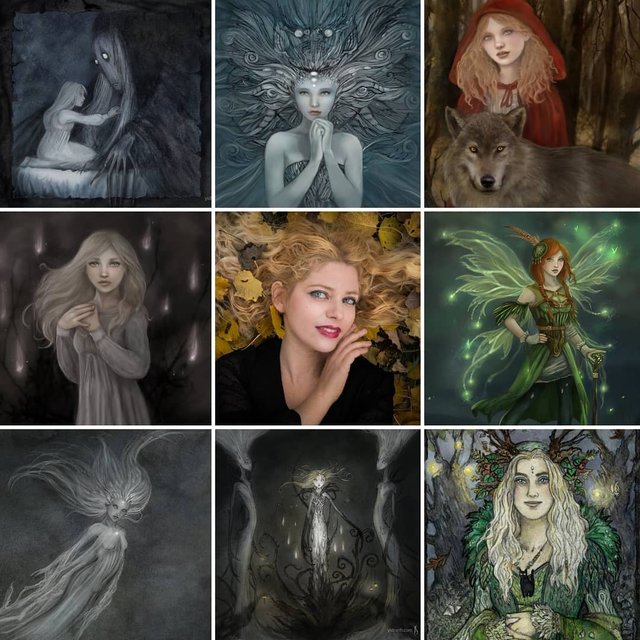 From top left to bottom right
Yidneth and Nightmare, inspired in my night horrors and Sleep Paralysis as a child
The Fabric of your Dreams that worked as cover of my second illustrated music album The Underliving
Red Riding Hood commission for Lupus in Fabula magazine cover
Illustration I made for my song One Last Home
center: Just me ;-)the artist, Priscilla Hernandez
Green Fairy (Steampunk style)
Yidneth as a ghost
Become also titled You were always one of us, a drawing about transformation![lovefrail_yidneth_priscilla.jpg]
including my Underliving creatures
Portrait of my friend also singer-songwriter Louisa John Krol (I do small portraits as commissions)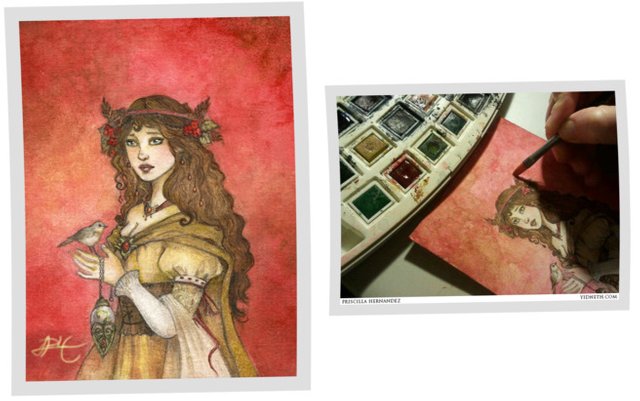 Above illustration versus work in progress
Even if sometimes I finish my colouring with the computer most of the times I do traditional line art and basic colouring with watercolour, colour pencils and acrylics before scanning it.
Currently working in another illustrated project
I have been working for my third album quite a while, entitled "Fear no More" it will be, just like The Underliving was a mixture of illustrated music book and soundtrack. I'm quite unsure when or how this project will be released and funded but that doesn't stop me from evolving and developing it, and hope to share snippets out from it very soon :). Here one of the drawings I have made for it. I always start with line sketch and then paint in colour… so I hope to share this one painted once I finished.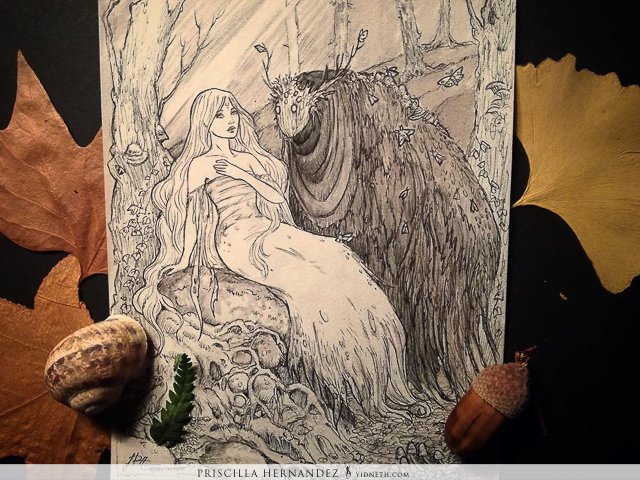 Networks