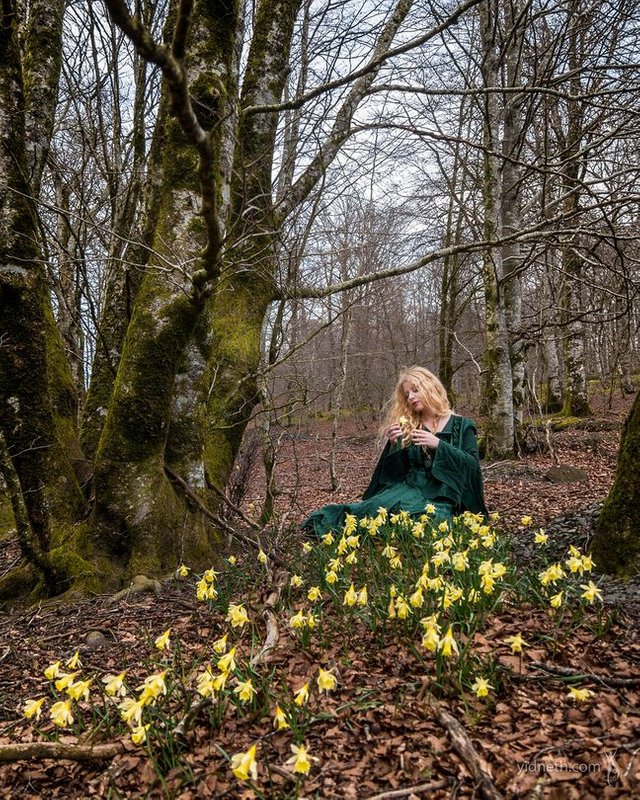 ---
Daffodils (Narcissus) are the among the earliest flowers to bloom, an herald of Spring, symbols of "rebirth" and renewal and thus perfect to celebrate new cycles and beginnings. This is a picture taken yesterday when I was hiking. Though the forest is wintry and bare, clusters of yellow daffodils brought colour to it. The bulbs have endured the slumber of Winter… they are a sign of the "resilience" of Nature, coming in longer and more vivid clusters every Spring.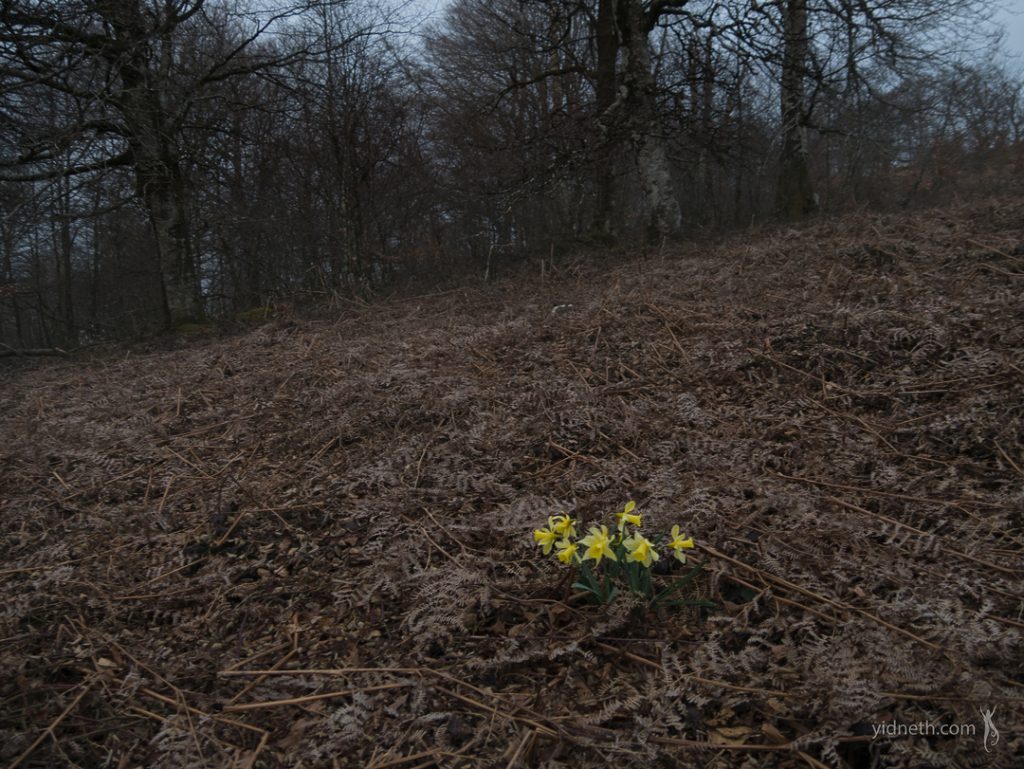 Such frail beauty inspires so much strength. New life growing from the barren land… It tells you life was not gone but dormant.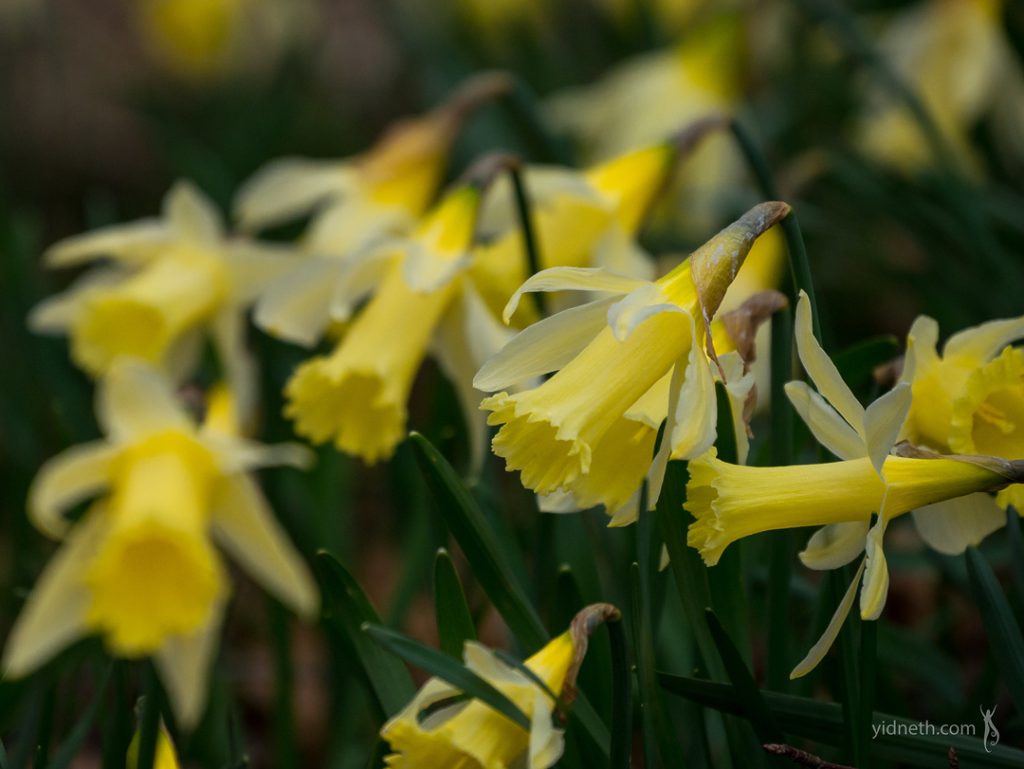 In Wales there is a legend that says that if you see the first Daffodil blooming you will be blessed with wealth for the rest of the year… These may not be the first and wealth has many shapes and faces that are not related with money… I have found it in their golden petals and the lesson they convey, also in the love of people who care about me.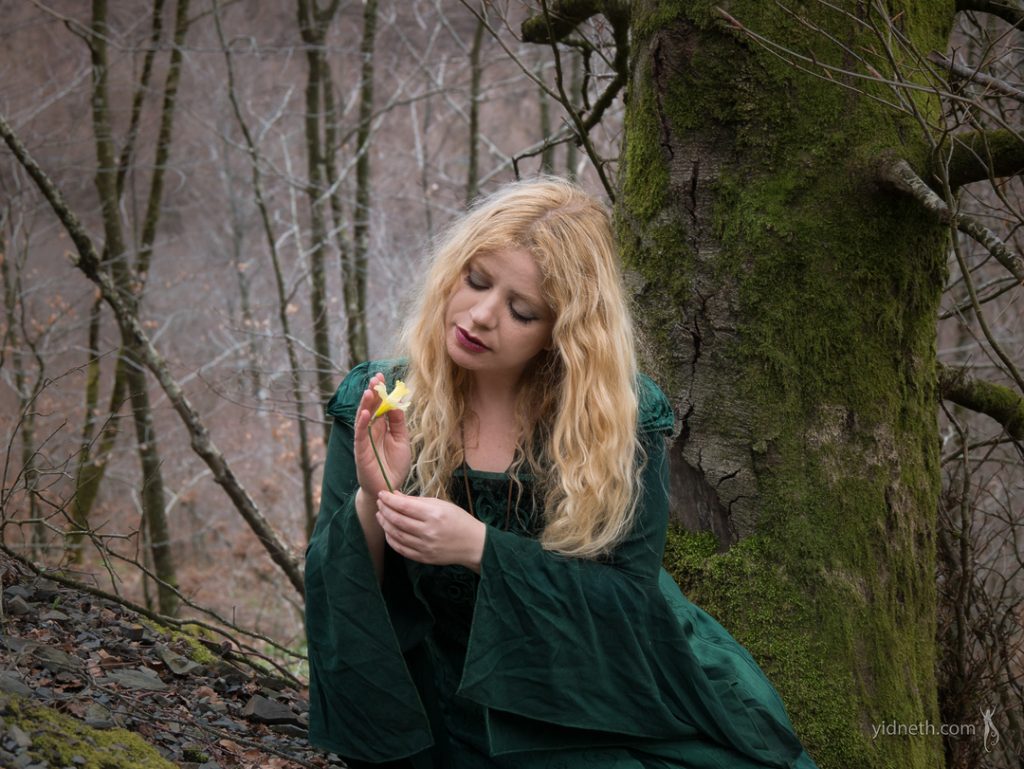 In Victorian times they were also used as a symbol of friendship so this daffodil I'm holding is for you my "friends", the ones that have supported me and make me find my place here.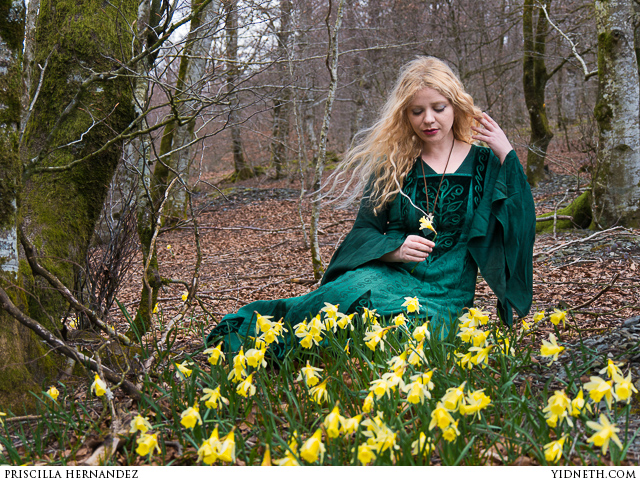 All pictures are taken by me and my partner Héctor Corcín
Has Spring started already where you live? Or maybe Autumn?