BE KIND
This is the motto of Disney's Cinderella, and I think it's something that is very needed in these strange times we're living, at the moment I post this I'm on my 53th lockdown day and struggling a little already but music keeps me sane and motivated 🙂 How is it in your country, how are you all doing?
As you know in Spain lockdown has been very strict and long and we are still not allowed to walk for health, maybe May on… 🙂
Another one on my Quarantine's series
So the last one was about vampires? and now Disney?
Yes that's me, a rollercoaster of emotions at the moment but these belong to a series recorded during quarantine times, just indoors in my home studio, for fun, and in this case in collaboration with my friend Patti Broussard playing a dreamy and rare instrument, the "Array Mbira" which is like a big thumb piano and sounds like the most heavenly music box.
JUST ONE MINUTE, short and sweet!
The original song composed by Mack David, Al Hoffman and Jerry Livingston for the Walt Disney film Cinderella (1950) and originally sung by Ilene Woods and encourages to never stop dreaming. The theme of the song was said to be inspired by Franz Liszt's Etude No. 9 Ricordanza of the Transcendental Etudes.
I hope you find it very soothing version and hopeful. Just hoping it will make you feel better. What is the wish your heart is making? At this very moment what I long the most (after almost two months in lock down) is a stroll in the forest. Let me know in comments and HOLD ON! HANG IN THERE! BE STRONG! This shall pass!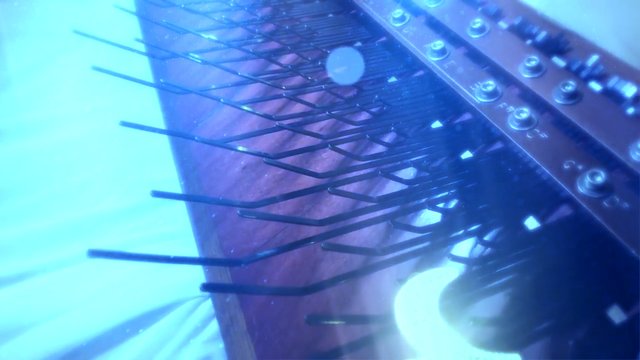 "No matter how your heart is grieving, if you keep on believing the dream that you wish will come true!"
This video is a joint collaboration with Patti Brousard done during lockdown quarantine times so despite being in different parts of the world, we tried to weave some magic for you, here are both Patti's and my network… (all links at the end of this article) so feel free to support in any way you may consider, an encouraging word even 🙂 we'll both appreciate it.
A Dream is a Wish your Heart Makes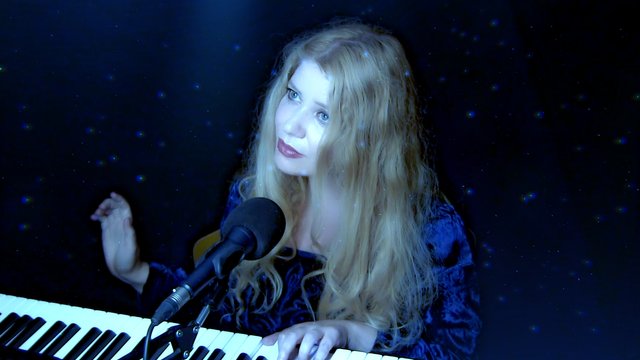 A dream is a wish your heart makes
When you're fast asleep
In dreams you will lose your heartaches
Whatever you wish for, you keep
Have faith in your dreams and someday
Your rainbow will come smiling through
No matter how your heart is grieving
If you keep on believing
The dream that you wish will come true
SUPPORT ME ON MY NETWORK
Official site: https://yidneth.com
Patreon: https://patreon.com/yidneth
Bandcamp: https://priscillahernandez.bandcamp.com (updated with full digital discography)
Spotify: https://open.spotify.com/artist/4VYQXDVxNNr4kGMv6cR8W1
Facebook: https://facebook.com/yidneth
Instagram.com: https://instagram.com/yidneth
Blog: https://blog.priscillahernandez.com
Shop: https://priscillahernandez.com/shop (for PHYSICAL CDs though not shipping physical until Coronavirus lock down is lifted)
SUPPORT MY FRIEND PATTI BROUSSARD'S NETWORK
She makes wonderful arrangements on this dreamy instrument the Array Mbira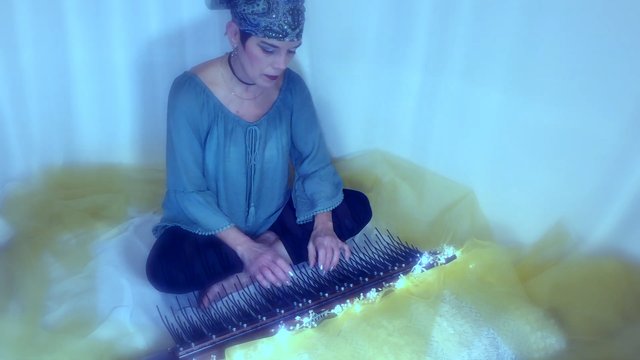 She is so sweet and talented, honestly I met her through tik tok (where I am not doing very well to be honest) but she was so sweet and kind, and I'm in love with many of her own lovely covers (and originals). She also has skills as puppeteer… so here if you want to check her work
Subscribe on youtube at @Patti Broussard #arrayartist
https://www.tiktok.com/@pattibroussard
https://www.instagram.com/arrayartist/
https://www.instagram.com/arrayartist/
DREAM ON