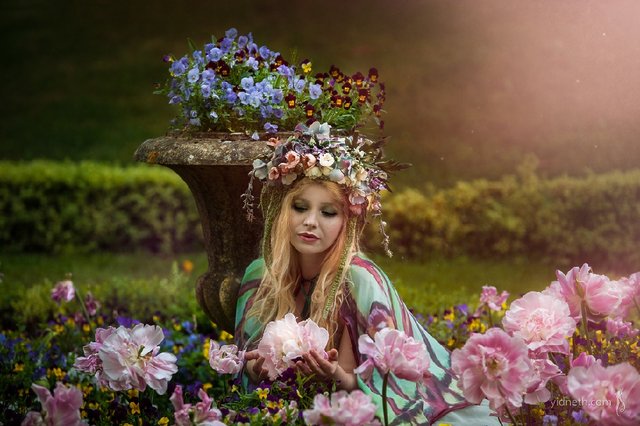 ---
1st of May: May Day
So Walpurgis Night is over and we have woken into Beltane, halfway between Spring and Summer.

When Spring and Summer collides
A promise of life as birds and butterflies unfold their wings.
Longer, warmer days to grow and rise
Splatters of vivid colours over the Spring green canvas.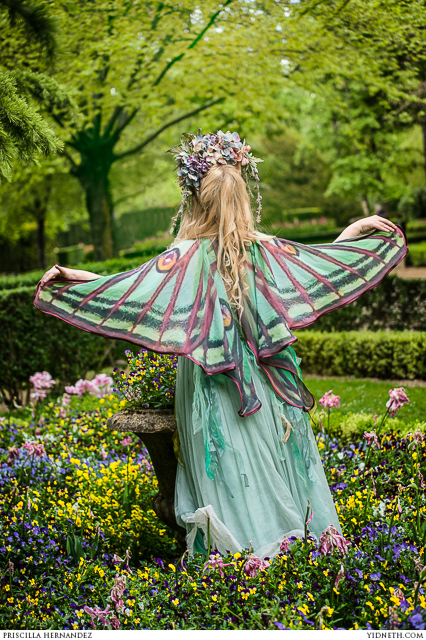 Above: Me exactly one year ago. My wings are based on the moth species Graellsia isabellae one of my favourite moths, the Spanish Luna a rare moth that can be found precisely in the area I live, in the North of Spain. There is even the only sanctuary of this species in the world that I hope to visit soon as it's almost the time to hatch out of their chrysalis. I am so longing for the butterflies… in a few weeks from now they are going to be everywhere.
This date is linked to the pagan celebration of Beltane in the Northern Hemisphere. Women usually dress in white or light colours that symbolize purity and wear floral garlands. It is thought the May Queen an ancient tree worship. We do not have these traditions in my country, but I still love to celebrate it my own way.
This time of the year calls to be joyful and active reverencing the abundance of life.
Continue reading

"BELTANE"