Some impressions of my recent trip to the sea and a moody poem inspired by the Ocean.
Return to the sea
I was born in an oceanic island, La Palma (Canary Islands) but I live now inland… Still I miss the ocean so much… It has taken me one year though to return to salty waters… The foam and spray helped me so much. This beach is Zumaia one of famous "Game of Thrones" locations. Sea water is warmer than the usual river ponds were I bathe now. As I explained some posts before this Summer has been a "challenge" for me and it's been kind of a healing journey.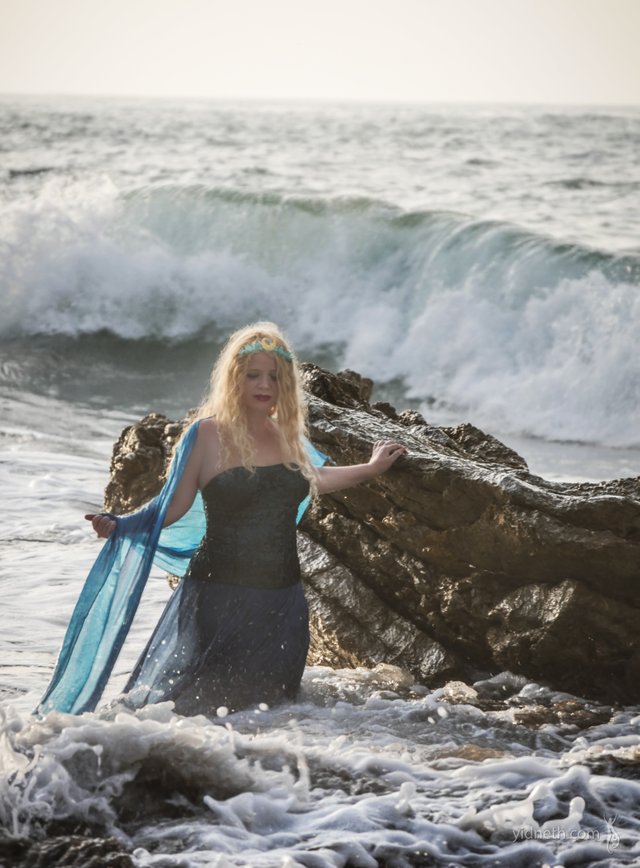 Amphitrite was the wife of Poseidon, Greek God of the seas… one of the many Nereids (Ocean Nymphs). Are there legends of water spirits in your area?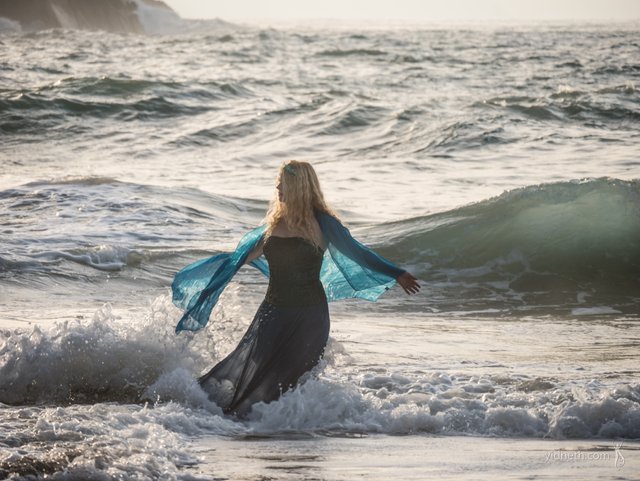 Venus, representation of "Womanhood" was also born from Sea foam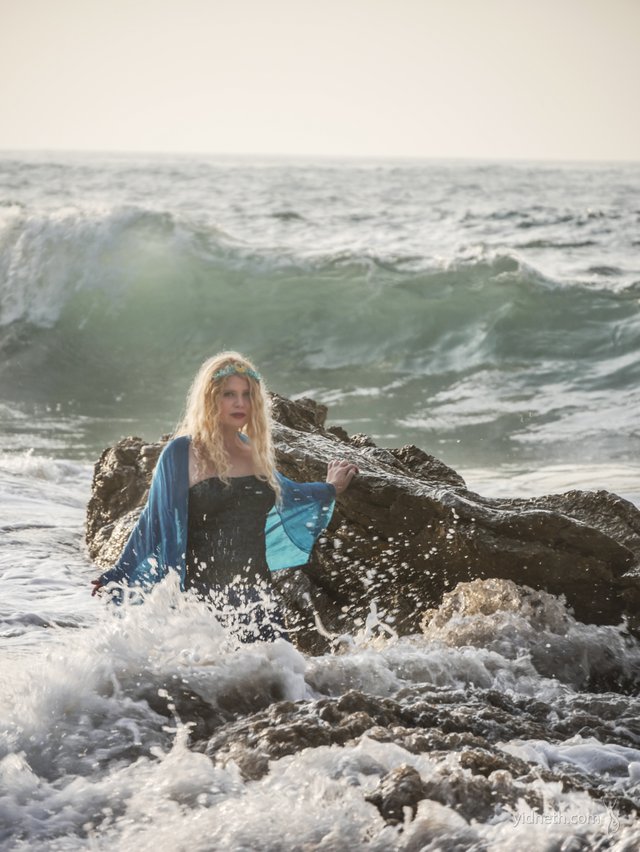 The first book I ever read was a compilation of Hans Christian Andersen tales including The Little Mermaid I always found tragic how she ended up becoming sea foam, but it was also a tale of transformation
I spent hours and hours last Tuesday… absolutely mesmerized as the low tide grew back in and covered all the exposed Flysch (a special geological formation). We stayed until sunset, when the seagulls joined the moody skies to greet us.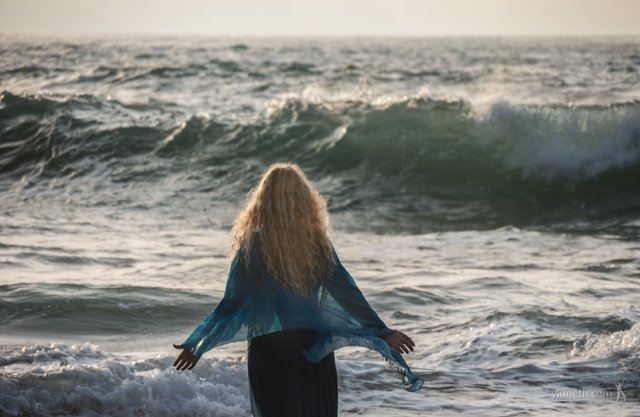 The Sentinel (Poem)
So here I little poem I wrote
When the winding path leads my weary feet back to the shore
and the tidal waves are lifting as they make the oceans roar
as they lash against the rocks
and the seagulls are squalling over my head
against clouds moving swiftly
Then If you ask me to ride on the foamy edge
and get caught in the undertow
I will carry with me your unspoken vows
and dive to hide them deep
fathoms below
So that was all for today…
Blessings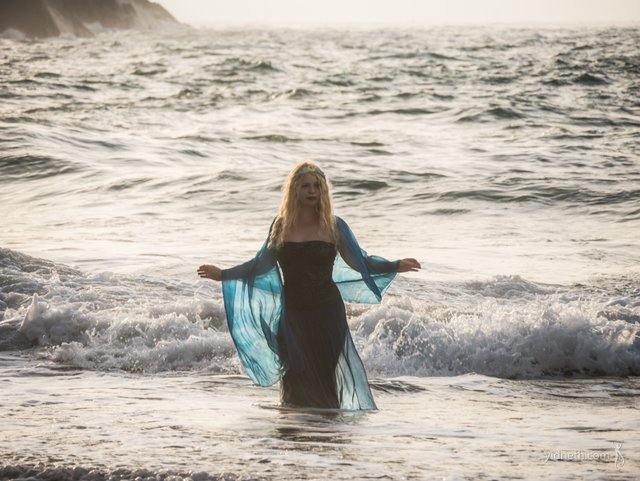 Pris
All pictures of me by my partner Héctor Corcín
Additional pictures of this set exclusively on PATREON.COM/YIDNETH
And now ready to face what's coming…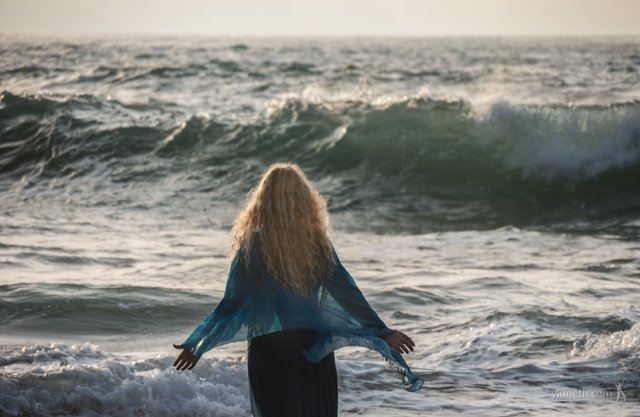 Location: Zumaia Flysch
Finally here a mosaic of impressions of that day where you can appreciate the amazing geological formations in the Guipuzcoan Coast that lead down into the sea, formed through the erosive action of water and movements of land over the course of 50 million years, in fact they include fossil evidence of the massive extinction of the dinosaurs due to a meteorite. These whimsical have always been of interest to geologists on account of their fossil remains. The cliffs are impressive and the Flysch is only exposed at low tide so you must plan your visit accordingly not to be trapped by the tides. Overall an amazing day.