This is the third "Incantation" wearing my iconic witch hat and playing flute outdoors. The melody was entirely improvised on the spot though this time this is a longer one and I added more instruments back home at the home studio. It was filmed early Spring, barely weeks ago in some lovely rapeseed fields. I always love to create this as some kind of meditation or as a way to make them longer songs later. This one is lighthearted and I think very catchy because it stuck in my head and I couldn't take it out as simple as it is… You're warned! LOL
But this one might well be included in my "Blooming series" that you are familiar with if you read my posts.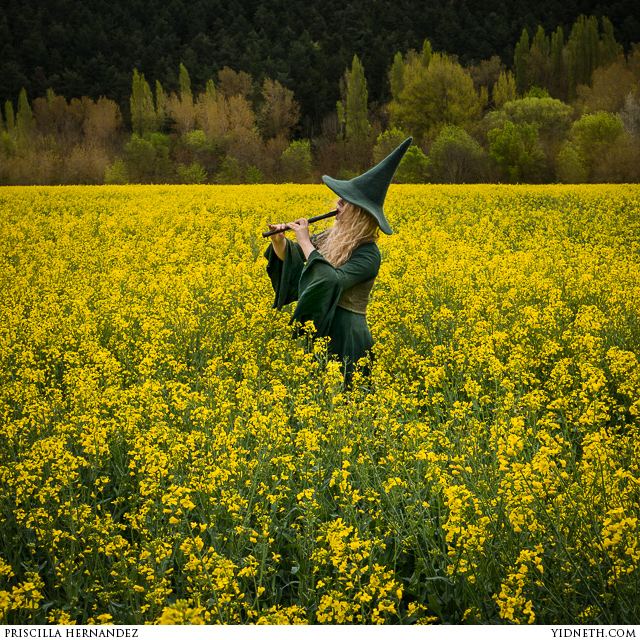 I improvised the flute melody in the spot but then I added additional vocals and instruments at the home studio. The first of incantations was entirely recorded outdoors but this one was an "hybrid" experiment. I struggled editing the video because I swear the melody (even if I prefer myself when exploring moodier sounds) is rather catchy after a few spins and it was impossible not to hum it afterwards. As I said you are warned.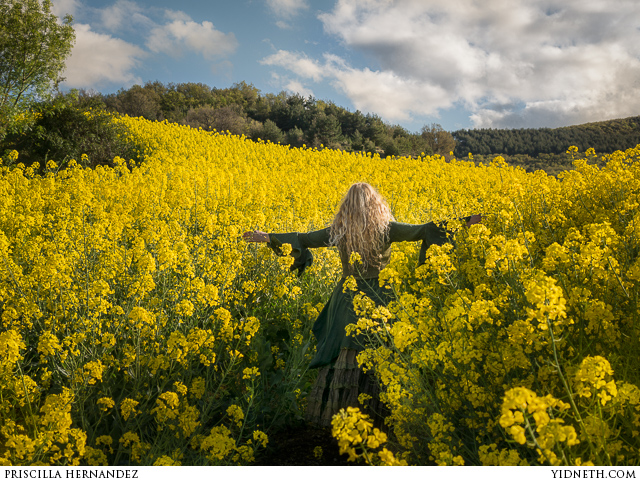 Rapeseed fields (Brassica Napus) in full bloom, at moments I felt like going to Oz… 🙂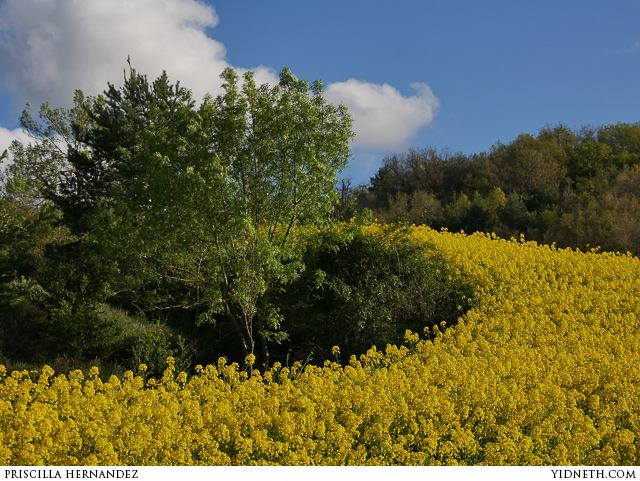 Brassica Napus (that belong to the crops is used to make Canola or Colza Oil. I very much prefer the wild flowers but there is an undeniable transient beauty in their full bloom fields.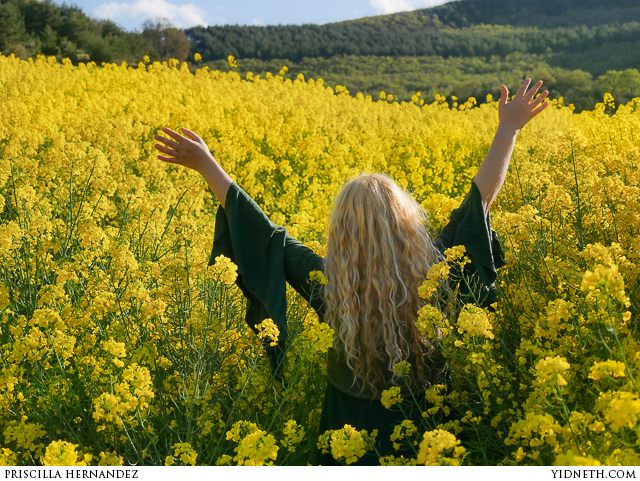 What is happiness but a collection of moments? Something warm that put a smile on our face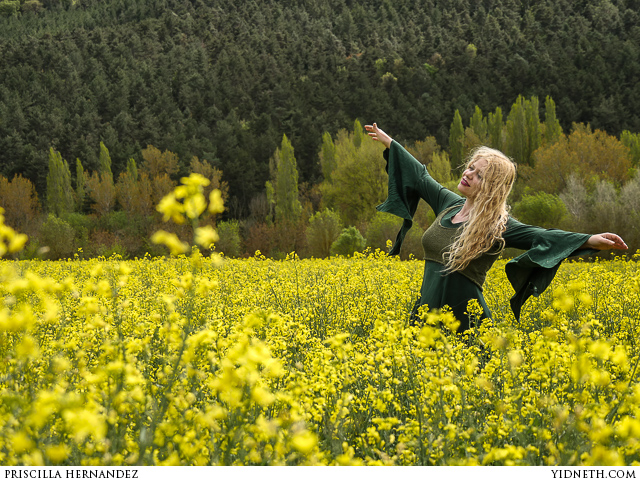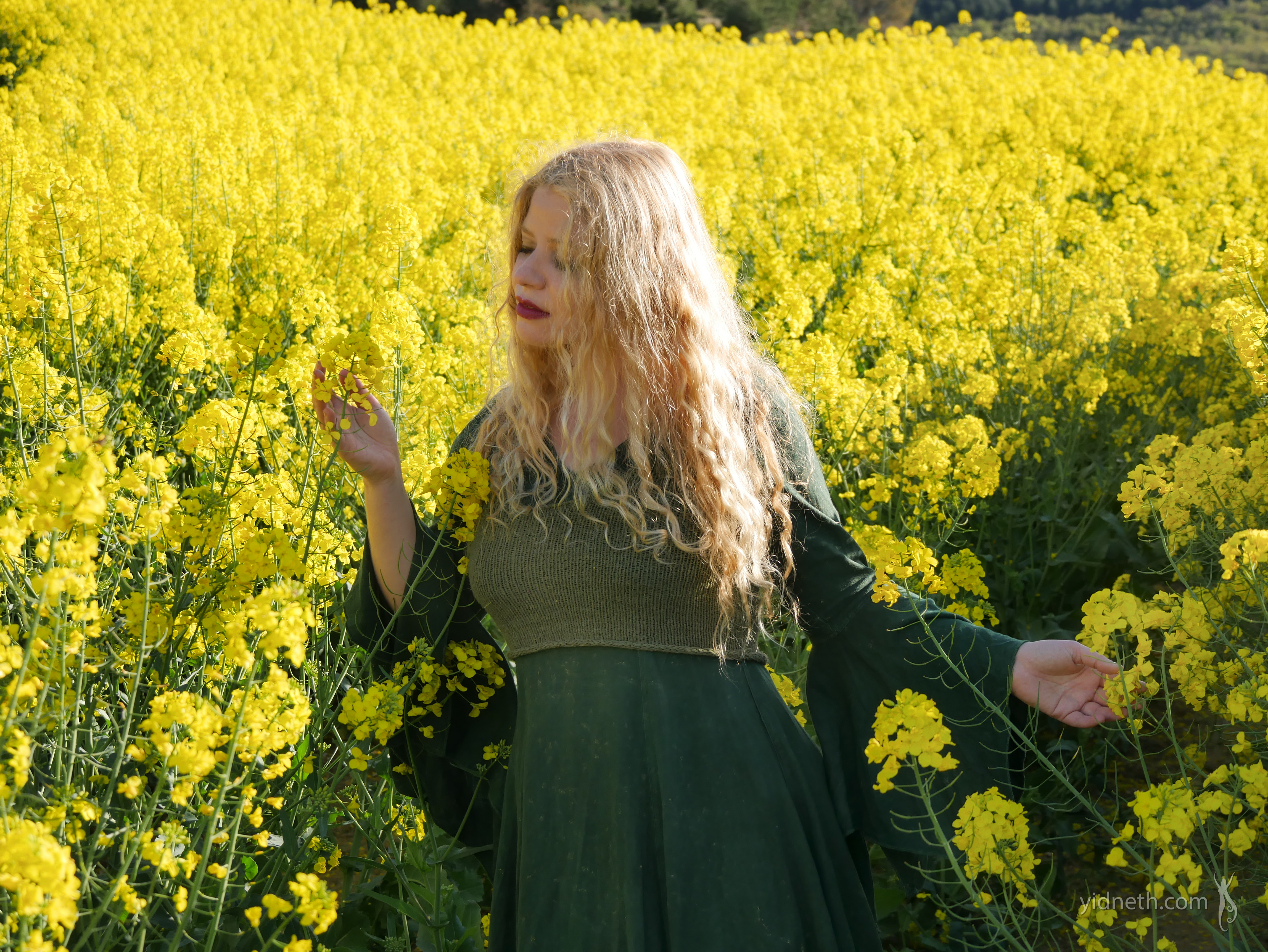 The previous Incantations : Which one is your favourite so far?
They all have in common I'm wearing this witch hat (made by my friends from El Costurero Real
and that they are composed outdoors. First one "Over the clouds" was entirely composed and recorded at the spot.
So here are now the other two previous incantations for comparison and feel free also reply which one is your favourite so far :). Maybe I'll do one by the sea, or next fall when leaves fall :). So far they are having a great "seasonal" thing going on 🙂
This is the third in a series of candid videos filmed outdoors in which the core of the melody is composed in situ
First Incantation: Over the Clouds
This one went viral on many accounts on facebook (sadly it was cropped off my credits) but silver lining has brought a lot of curious people who checked who was playing. It was the most spontaneous, now two years ago, entirely recorded on the spot the day before Christmas two days ago.
Second Incantation: On your Wings
The Ravens Incantation, filmed last February, last Snow of the year, we used portable zoom recorders and crow chants were recorded there too, that is why is also called "The Raven's incantation"
So more to come, maybe by the water, or maybe by fallen leaves, who knows
Easter Egg : Find the hidden rat!
As I have mentioned before just like in most of my videos (I still am waiting for someone pointing out where it is in my previous and official recent single) there is a "rat" hidden in the video :)… just in case you want to give it a try 😉 as a little game.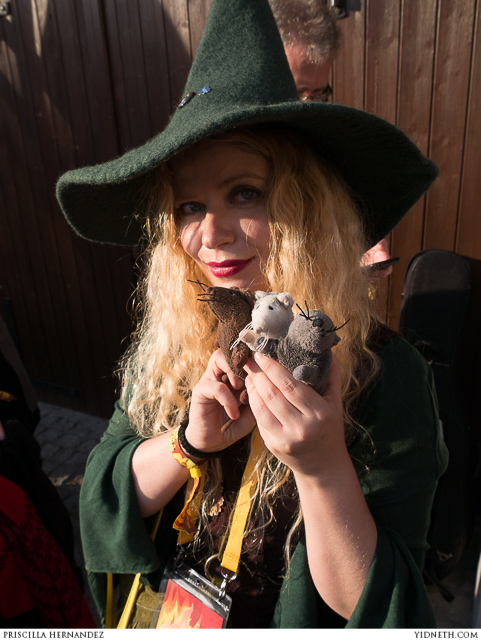 So the challenge is up… can you find a rat in the video? 🙂 it's there I assure you. 🙂
Networks
Priscilla Hernandez singer-songwriter & illustrator http://yidneth.com