Here I am again with a NEW MUSIC VIDEO!… It didn't take months this time but because I had been working on it 😉
I'm just a few days away of my birthday (next Monday) so I want to say thanks to Héctor Corcín for getting me a new graphic card so I can edit videos faster 🙂 Also for his help in every single video of course :). This year self-gifts are going to be practical, just gear upgrades to create a bit more smoothly.
No plan for my birthday…. maybe just go somewhere to hug a tree! Usual Pris plan 🙂
Here is a very old Finnish traditional folk song called "Nuku Nuku Nurmilintu" our first Winter / Yule Special. The recording is very minimal, using only voice, harmonies, low whistle and kantele (National Finn music instrument) as the lead.
I tried my best to pronounce well the words but I'm not native so my apologies if pronunciation is not 100% accurate. 🙂
Song is a lullaby about a wagtail (Motacilla alba).
Easter Eggs : How many times does the White Wagtail appear in the video? Can you find the ratties?
Can you count how many scenes the bird appear in? Also as always a second eater egg is that as usual I hide (one or more) ratties in the video :). If you know my feed you know I always hide my "fufunchis"
Did you know? My fufunchis had all Finn names Tuula, Ritva and Taika 🙂 They're all 3 in the video. Let's see who can spot them!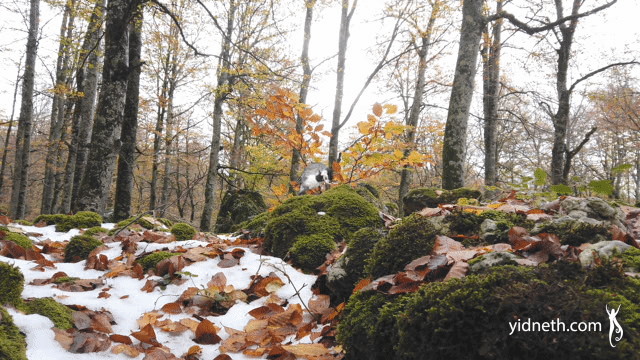 How can you support?
Of course, show your feedback here, resteem and encourage
If you have a second to visit the youtube channel and drop a comment there too I'm really grateful.
For those wanting to purchase the download from Bandcamp
https://priscillahernandez.bandcamp.com/track/nuku-nuku-nurmilintu-traditional-finnish-lullaby
And to keep me
Support at Patreon
https://patreon.com/yidneth
Lyrics: Sleep Sleep little meadow bird (Finnish)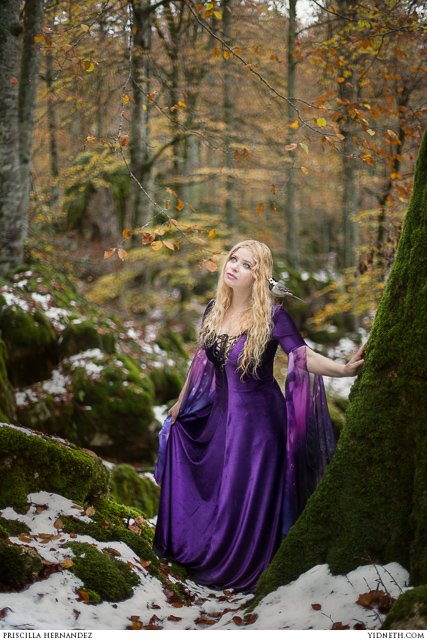 Nuku, nuku nurmilintu,
Väsy, väsy, västäräkki
Nuku nurmelle hyvälle
Vaivu maalle valkialle.
Lintu tuopi liinahapaijan
Haapana hyvän hamehen
Kaskeloinen korvatyynyn
Pääskynen peäalusen
Nuku, nuku nurmilintu
Väsy, väsy, västäräkki
Nuku nurmelle hyvälle
Vaivu maalle valkialle.
English Translation (Maybe still not accurate)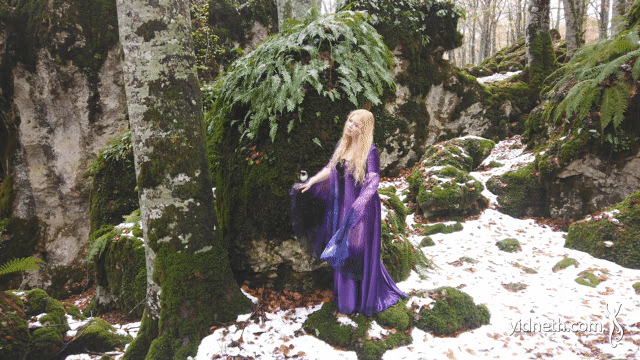 Sleep, sleep meadow bird,
Tired, tired, wagtail.
Sleep well in the grass,
Drift into the white land
Birds will bring you a linen shirt,
The wigeon will bring you a fine skirt.
The duck a little pillow to rest your head
The swallows, a cushion.
Sleep, sleep meadow bird,
Tired, tired, wagtail.
Sleep well in the grass,
Drift into the white land.
Pd. I merged several translations and used google translate. If you are native from Finland and want to propose any change please contact me 🙂
Making Of / Behind the Scenes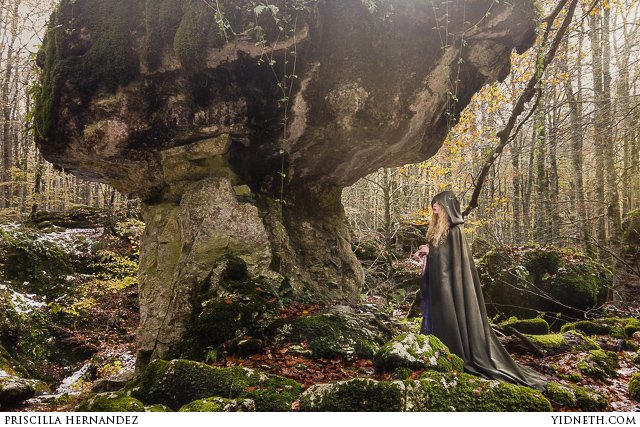 Above: One behind the scenes photography while scouting locations. Both my dress and cloak are made by El Costurero Real, who happened to be visiting while we filmed this video.
My friend Alassie, Victor and Carlos came to see "Autumn" in my region but we stumbled upon Snow, Rain, Sleet, Mist… and I must stay they endured it all like Champions 🙂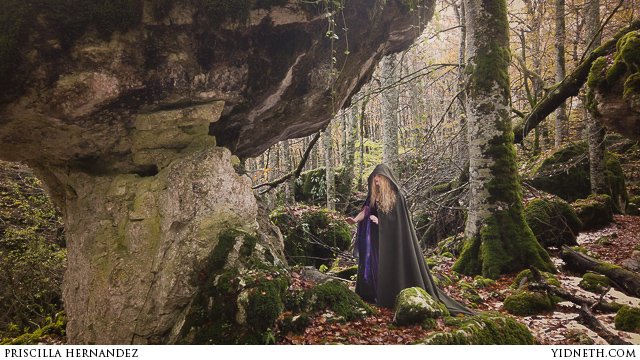 We filmed some scenes with the cloak but it was heavy wool and it was raining a LOT even if it's not shown clearly in the video, so soon it would become wet and heavy. Thus I opted for the dress only, and yes it was chilly, sleet falling and at least I had a flask of hot tea waiting, you know I don't shy from the cold for a video or photoshoot 🙂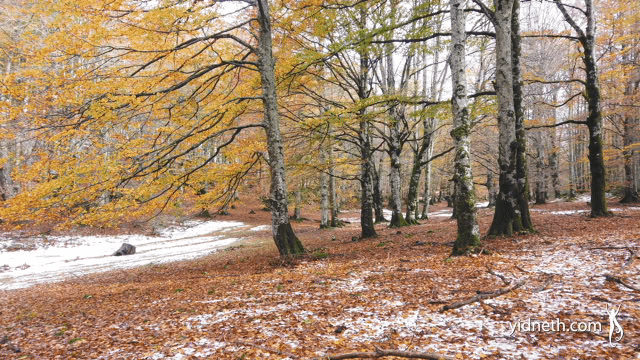 I love those moments in between seasons… Honestly I'm not even ready to farewell Autumn… but the first snow is always a magical feeling. The combination of golden and white and greens was such an interesting tapestry. It's incredible to think this is the same location (of out of many) I used for GROW. That was filmed in Spring and Summer
The kantele: A traditional Finnish Instrument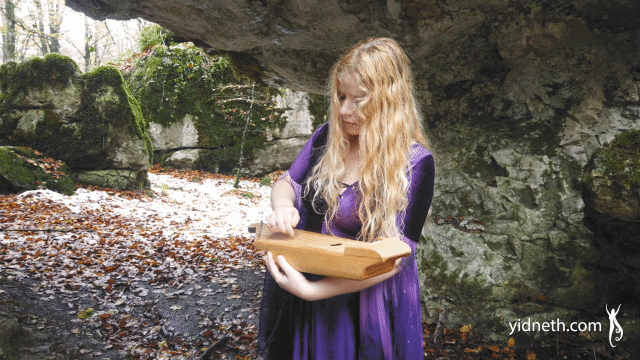 It was all right to endure the weather but honestly I was more worried about my Kantele, which is by the way National Finland Music Instrument getting wet. The one I play is a 10 string kantele made by my friend Gerry Henkel, I play it unconventionally upside down as I'm self taught.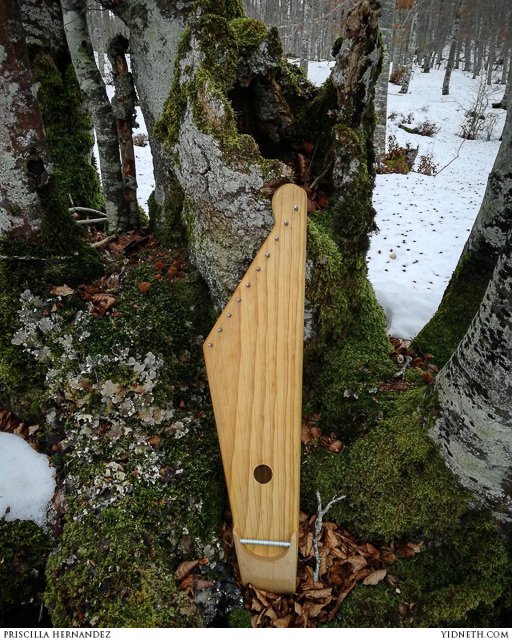 The kantele is the Finnish version of an instrument known throughout the world as either a zither or lap harp.
The Finnish kantele triangular shaped sound box with strings running across the top of the instrument. When the strings – usually tuned to a diatonic scale – are plucked, a kantele will produce ringing bell-like tones. It is similar to a harp in some ways, but because of the way in which it is built and the way in which the strings are attached, a compelling and unique sound is produced as it is played. Heavenly bells…
Special Thanks
Special thanks to Héctor Corcín @hedac who helped me filming an in the post-production of the video. Filmed in Urbasa Beechwoods, November 2019
Also thanks to El Costurero Real who makes the dress and cloak I'm wearing
https://www.etsy.com/shop/CostureroReal?coupon=YIDNETH
Additional "Motacilla Alba" bird footage with permission and courtesy of "To Wildlife Film" so I could composite it in (thank you! :)) Here their channel
https://www.youtube.com/channel/UCDYjTGFs9DHKUJfBKAHxJcA/feed
Kantele made by Gerry Henkel
https://kantele.com/
All arrangements in this version by Priscilla Hernandez. (yidneth.com) All Rights Reserved
Priscilla Hernandez Network
Official site: https://yidneth.com
Patreon: https://patreon.com/yidneth
Spotify: https://open.spotify.com/artist/4VYQXDVxNNr4kGMv6cR8W1
Facebook: https://facebook.com/yidneth
Instagram.com: https://instagram.com/yidneth
Blog: https://blog.priscillahernandez.com
Shop: https://priscillahernandez.com/shop (for PHYSICAL CDs and art prints)
Priscilla Hernandez
singer-songwriter & illustrator
http://yidneth.com