Close your eyes, feel your wings spreading, you're wandering through the woods, all cloaked in sunset gold rays… Follow me along The Golden Path
I have edited this the past days taking a little break from a longer project. I've been myself in a bit of a turmoil so was in the mood for something EXTREMELY chill :). I hope you like it.
Above: Press PLAY to listen to the song and watch the video while you continue reading
Right out from the oven 🙂 I seriously need a better computer to edit videos though… ! :/ I hope you like it… The mood is very relaxing almost like walking into a lucid dream (those in which you are aware you are dreaming)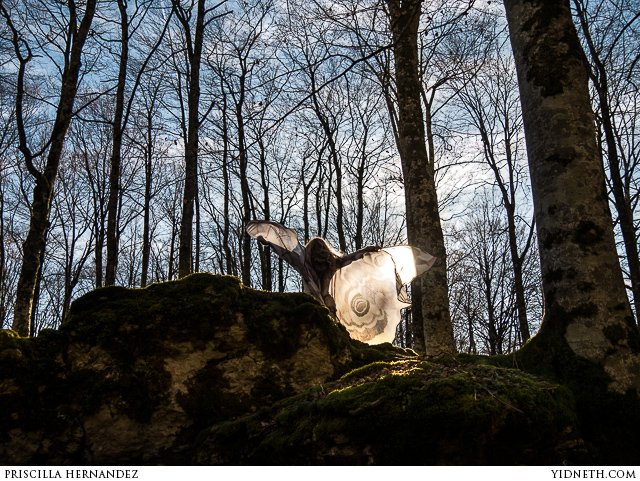 This video was filmed in Urbasa (same forest I filmed my previous song Grow) but this time is late Winter against the lush greens of Spring/Summer Grow. I just finished editing it yesterday. The music progresses as something almost minimalistic, just a gentle pad, chimes, voice improvisations and me gliding in the woods and chasing the light, because sometimes we all need to be on our own and let ourselves be cloaked by a golden sunset.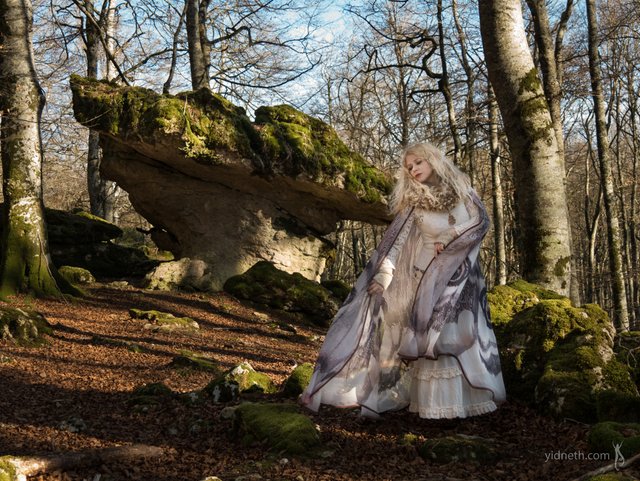 For those here who know me I find my healing and grounding in Nature, also a way to be inspired (and hopefully inspire others) the magic of it.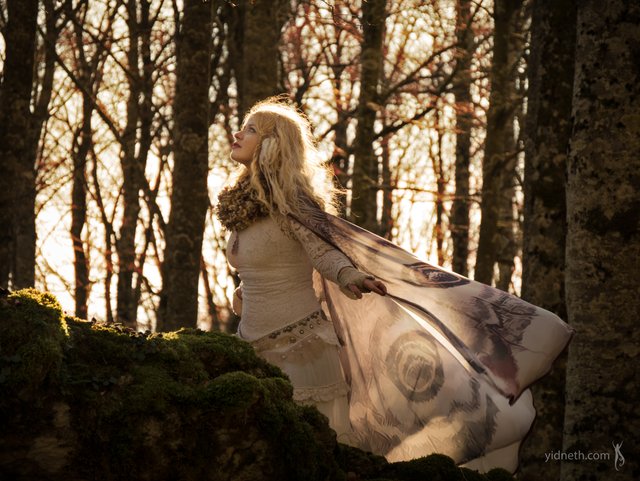 Above: Photography taken while filming
What is Forest bathing?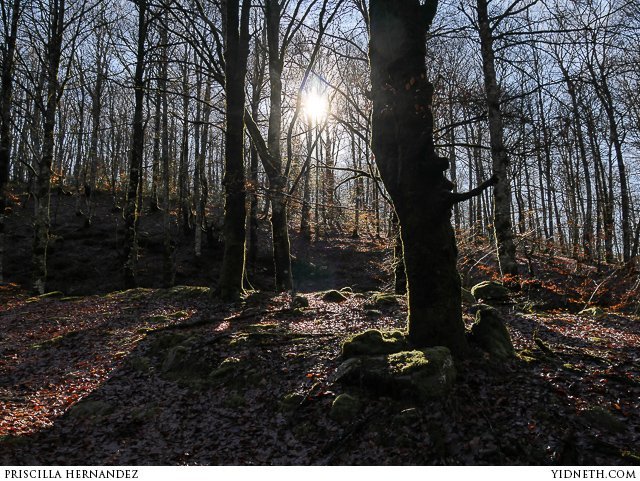 "Forest Bathing" (in Japanese Shinrin-yoku) is a healing Nature therapy recognized in Japan since the 80s I often practise, and it has been proved to work for me and for many who have tried. It is simply means to go into the woods and feel at peace. Here I come for solace, to be in tune with my thoughts, to get inspired, to let my worries go and keep my stress at bay. If you do not have access to the forest, go to a green area or a park, hug a tree. Be grateful of Nature. When was the last time you hugged a tree? If you feel anxious go and try it! Join the tribe of tree-huggers, nature lovers and forest-dwellers all over the globe.

Above: Same Forest, different season… Soon everything will be lush green
Nature is our Mother, our home. Sometimes we forget we are part of it and we must reconnect. That connection is also needed to make us aware of ways to protect our environment. We must foresee the consequences of our acts and become guardians.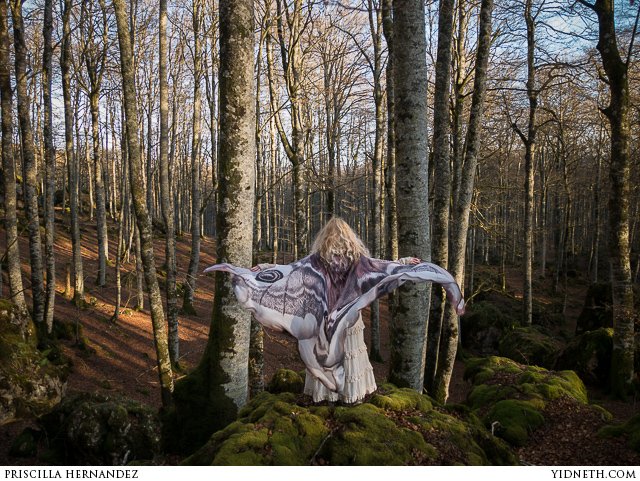 Blissful solitude, I come here to think
The core of the melody had been composed by me years ago in 2013 as one of the soundtrack motifs for a fantasy feature film called Titania, directed by Lisa Stock. Finally the project stalled though a short movie/prequel was released featuring most of the music I made for it. Lisa has changed many parts of the concept still but still intends to make that full feature film a reality, which I hope she does because she became too with years a dear friend and not only someone I've collaborated with.
Said that, when editing this video last week I couldn't find the original project so I recorded new vocals in an almost improvised/meditative way.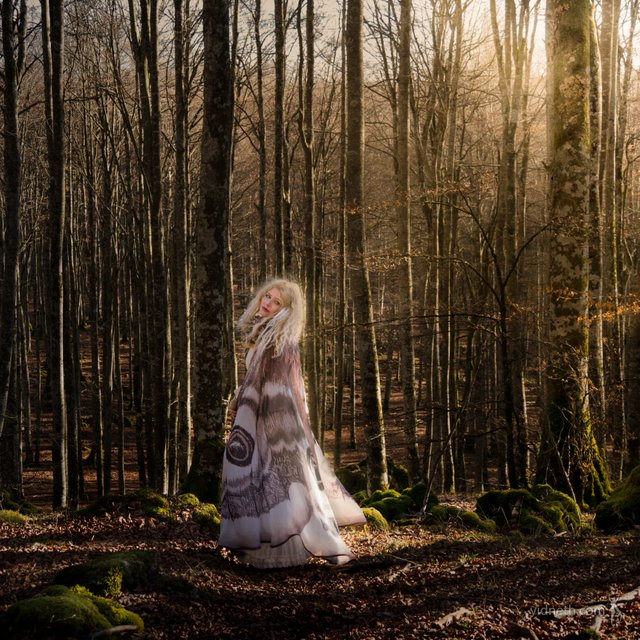 Here some behind the scenes pictures: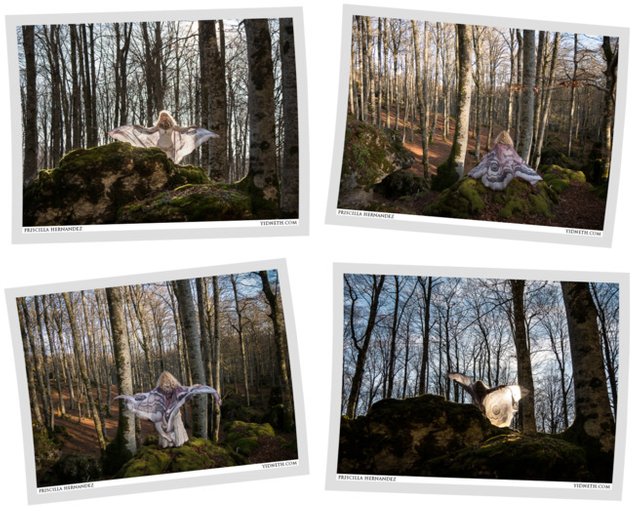 My moth wings were made by my friends from El Costurero Real featuring the wing pattern of an Emperor Moth. I am obsessed with moths, I think I've said that a few times already 🙂
Filmed by me (Priscilla Hernandez) and Héctor Corcín
Location: Urbasa Forest. Navarre Spain
Music by me
I hope to post more soon but addressing some "3D life" issues, still sharing this new video with you and stay tuned because later this month there is an official single/videoclip premiere forthcoming