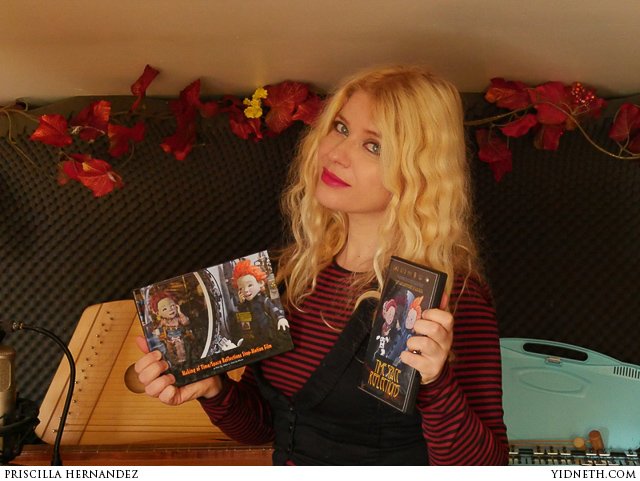 You can download this song for free here:
-Free Download on my patreon (you don't need to be patron to download it)
-Free download from my official website
And listen in the trailer to it in the trailer of the short movie below:
---
"Where are you sister?" is a sorrowful lullaby (very short) I composed as main theme for the Stop-motion animated movie directed by Alba García Time and Space Reflections back in 2014. Movie officially released in 2015 earning several independent awards. It's a song about longing, about missing someone that is gone. Very minimal too, just a melancholic music box and a subtle choir made by myself that I may use now also for my own videos background music as it works well as sad instrumental. As I haven't promoted these works much I'm doing regularly this "Throwbacks" to rare content that is not officially released on Spotify or the released albums.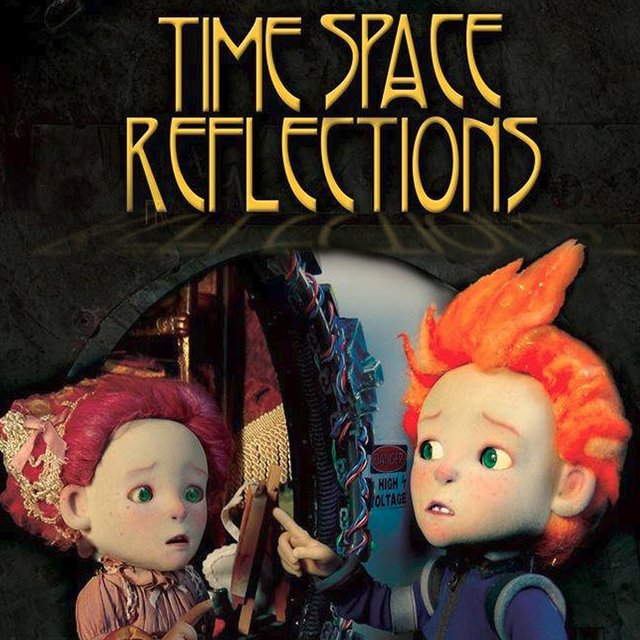 ---
Where are you? A sorrowful lullaby as film music composer
As some of you know I love Film music being it one of my most important influences. I have collaborated in a a lot of shorts and as guest in a few soundtracks as well as commissioned music for book trailers and shows, and this is one example of music I've done for others. It is my dream actually (besides the music I do as singer-songwriter for my own released CDs) to work on film music and I've collaborated as composer and/or singer in a few.
The track is called Where are you? (Also renamed as Where are you, sister? Time and Space Reflections (main theme)) and it is about the longing of missing someone that is gone. It is kind of a lullaby, just synths and subtle choirs. I tried to make my vocals very wet and ethereal. No lyrics, just instrumental this time. Just a sad lullaby.
The short was made by my friend and director Alba García from Puerto Rico but American resident. I was rehearsing on the hotel piano for a concert at Faeriecon (I cannot recall if it was Philadelphia or Baltimore). She was there playing with her daughter and we engaged on conversation. I told her I was actually the musical performer of the event and I got to meet a sassy, sparkling artist, animator and sculptor. It wasn't the last time we met in flesh, and in fact during another scheduled performance she took pictures of me in my "performing" garment (back then I was promoting Ancient Shadows and I used to wear a black raven goth gown) and she sculpted me as a Limited edition doll.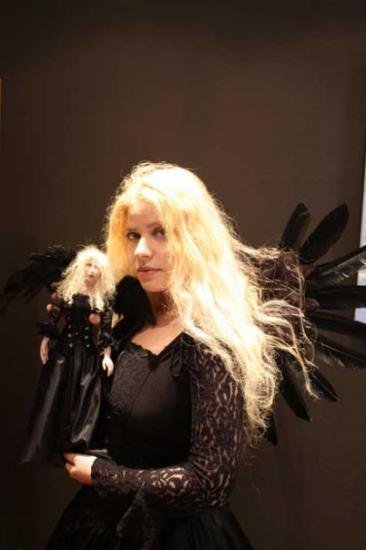 Now the doll never ages but I do… It's kind of eerie 😉
The animated stop-motion film was inspired in the tragic loss of one of Alba's twin students Emely Gomez. Making this film helped Katherine, (Emely's twin sister) her Mom and Alba herself to heal. Grieving is one of the most vulnerable stages one can feel. But together we can make this healing less lonely. The goal of the film is to reunite the twins at least in a fantasy world. The short collected several international awards and my friend Alba has gone on her dream as animator being currently working in two projects "Dangerously Ever After" (based in a fantasy illustrated children's book), another stop-motion fantasy short movie and a full length with puppets.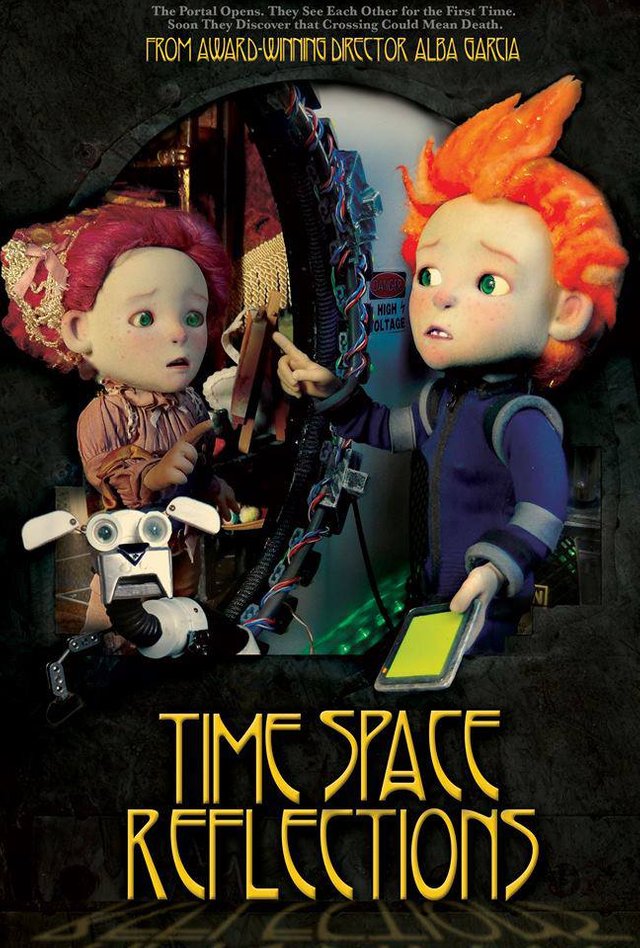 Above: official movie poster
Cast and Crew
Director/Script: Alba Garcia
Animators: Alba Garcia/Julio Garay
Animator Assistant: Peter Pier
Best Boy: Peter Pier
Moldmaker: Julio Garay/Alba Garcia
Visual FX Supervisor: Todd Sheridan Perry
Armature Designer: Jeff Carlisle (Malvern Armatures)
Miniaturist Expert Props Master: Steve Wheeler
Dog Sound Effects (For early test visualization): William Chrapcynski
Puppet Fabricator: Alba Garcia/Julio Garay
Prop Fabricators: Alba Garcia/Julio Garay/Juliann Rose St-Onge/Oscar Rodriguez.
Futuristic Set Designer: Oscar Rodriguez
Renaissance Set Designers: Julio Garay/ Alba Garcia
Conceptual Design and Character Design: Alba Garcia
Animatronics FX: Julio Garay
Live Action Visualization: Katherine Emely Gomez
Editor: Nadirah Bell/Quenell Jones
Light Design: Peter Pier/Alba Garcia/Julio Garay
Music Composer: Priscilla Hernandez (Main theme) / Robert Foster
Prop Designer Illustrator: Ryan Alonzo
Sound FX Supervisor: Rob Foster
Credits Graphics Sequence: Tristian Goik
Time/Space Reflections Movie Website Designer: Lacey Mason
Promo and Documentary plus Editing the film by: Nadirah Bell/Quenell Jones
Doce Studio Agency: Edna Cancel/Omar del Castillo
My friend Alba García official website is:
http://fantasiation.com
One of my dreams is to work more for soundtracks
Even if I have a few collaborations here and there, being maybe the most important me being the lead singer of Coliseum (available on spotify) recorded with symphonic orchestra and choir), I have the dream of recording more collaborations for soundtracks besides my own original songs and albums.
And not all the little snippets I've done are listed but I found fancy I'm listed at IMDB
It's the genre I enjoy most and listen the most to and in fact I used to have a neat collection of music scores in the 90s and 00s.