NEW SINGLE and VIDEO. Video just premiered earlier today
The song is full of contradictions… ice and fire… hot and cold…
We yearn for love, sometimes it hurts, sometimes it's raging fire, sometimes it makes us shiver…
Love is everything
What is love for you?
So here my new single, which is not a "new" song but it's a brand new recording and video. A "flame" rekindled from its ashes to shine ablaze bright once more.

Stream from SPOTIFY https://open.spotify.com/album/1cmzMt4nkPaLLnhdeF1laO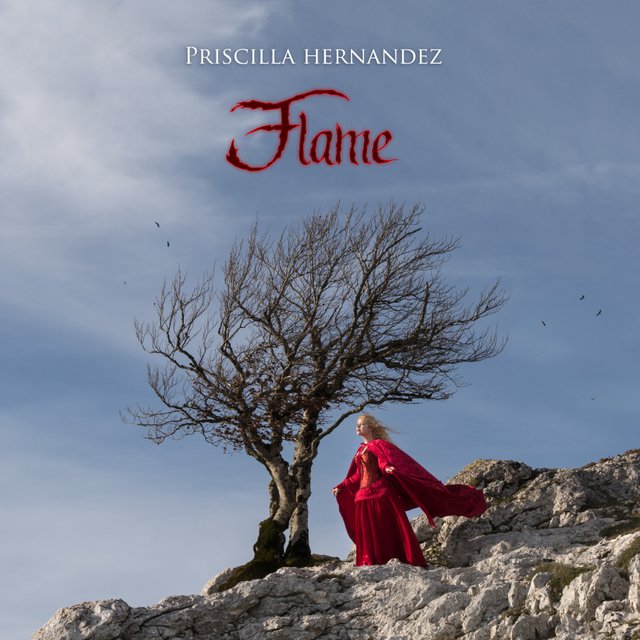 That is why we are constantly longing for it, searching for it… It's an endless quest to find it, to keep it.
Love is an endless quest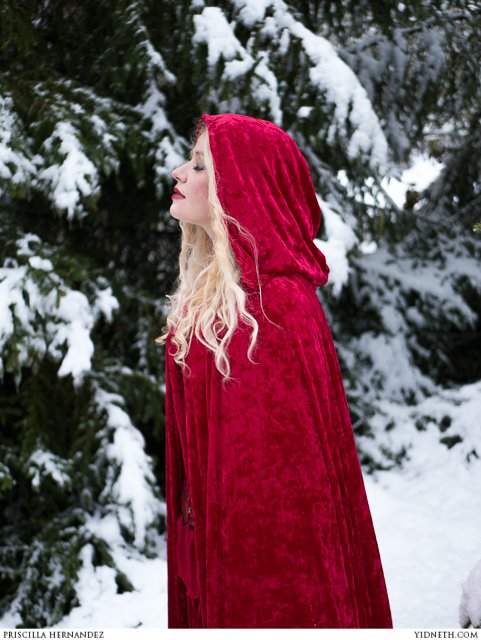 I am burning in the flames of love and that's the way that you do chill me to the bone
Love is a contradiction….
ties you with with knots
but makes you fly on its wings
Our endless quest
we long to find it and we fear to lose it
You must endure the challenges of this epic journey
This song is about love but it's not a love song Love is a …

How to support me
Besides commenting here 🙂 you can support me too by adding the song to your playlists on Spotify. I have been working in rekindling my label "Yidneth" and this will be the first of several official releases this year. My little break had something to do with this, to reawaken my humble little label and pave the way for the new album to come :). So wish me luck and of course you're gonna know how it goes here too 🙂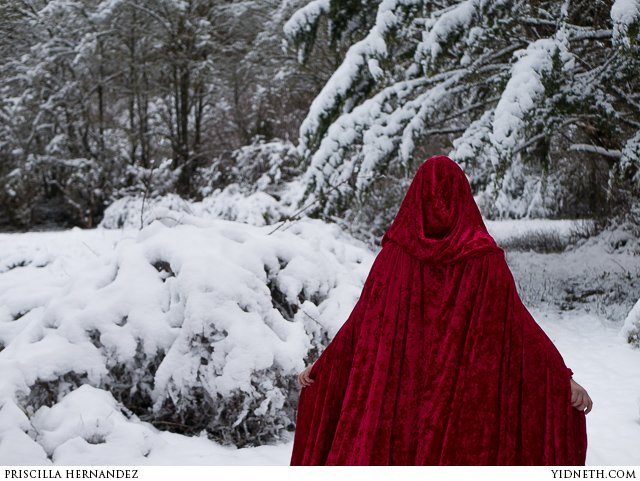 So here a first "official" release of the year which is also on all digital stores and my Patreon so far, soon also on my site as digital download but for now if you want to support, please consider to:
Download from ITUNES https://itunes.apple.com/us/album/flame-single/1455292889
Join my PATREON where it's listed as mp3 http://patreon.com/yidneth
Buy the download from my SHOP: https://priscillahernandez.com/shop
Videoclip Locations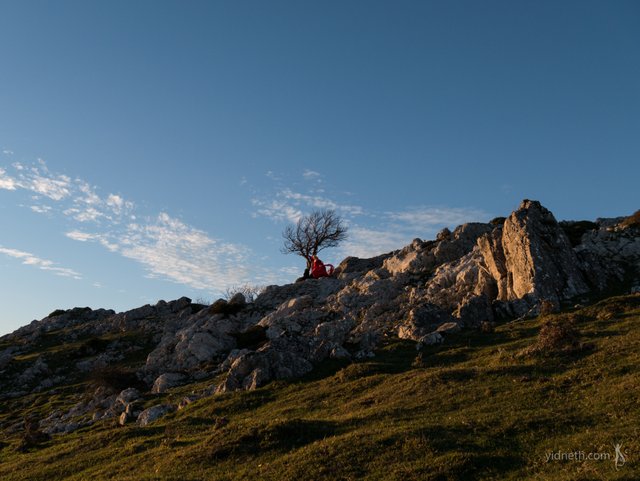 The recording of the video actually spanned for two years as we didn't have enough wintry scenes and was put on hold but here it is. So there are some parts recorded before and then some recent ones filmed in December 2018, and February 2019. One of the main scenes takes place in one of my favourite tree, one I always call "A solitary tree yet not alone" when I visit. In its surroundings you can find also a cave and natural Arch of Portupekoleze in the Karst Urbasa Mountain Range, a Natural Park I adore.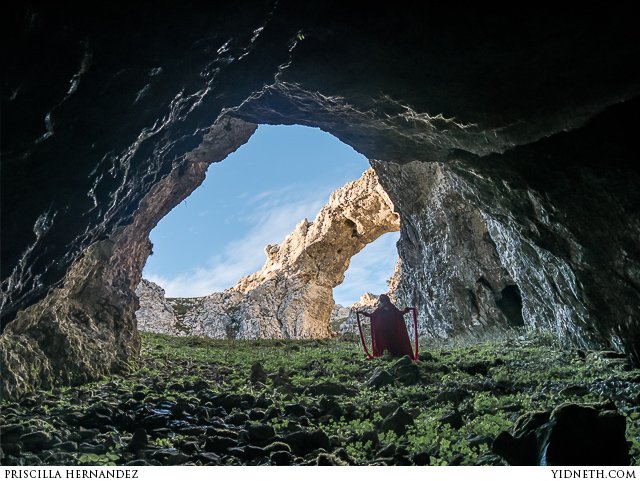 Cave and Natural Arch of Portupekoleze (1026 m)
The almost white rocks and the grass leads to a place to which you go without a trail and definitely is worth to wait until the stars drift upon you.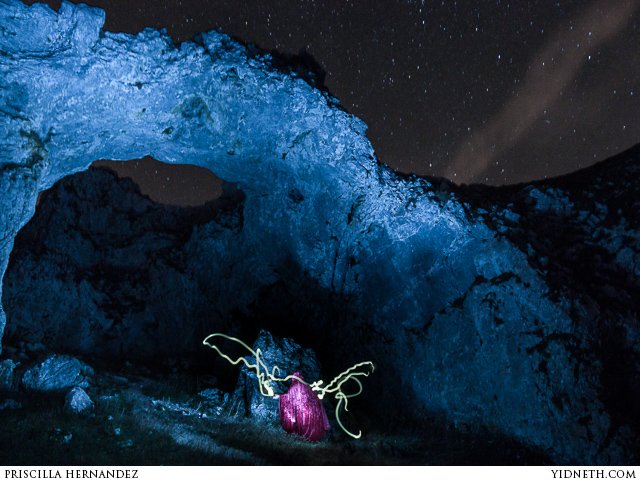 Above one of the filming days we waited until dark and played to take pictures with "light painting"
I love that place and have visited several times, in fact scenes in the video by the same tree belong to different days.
Close ups in the snow were filmed aslo in Navarra one Winter afternoon. And the mountains scenes were added recently being filmed in Zuriza earlier this year.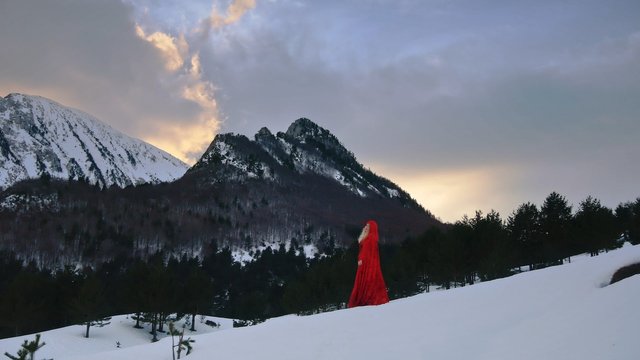 Above: Zuriza in Navarre, Spain, February 2019
The Ruins are Fort of Belate, standing vigilant but exposed to the elements on top of a hill with such a gorgeous view to Baztan valley and several mounts. This place was very important and is famous becuase of the Belate Battle in 1512, so due to its historical interest I may cover it in more depth in another post in the future. You know I love to write about ruins and abandoned places.

Final video was edited by myself and It is a simple one indeed. So I could represent the "Flame" I used a cloak that was handmade for me by Linda Blankenship. It's indeed a very heavy cloak of a very striking vibrant red. And that's why I opted for red as the main colour for the video, the flame, that keeps blazing despite the elements.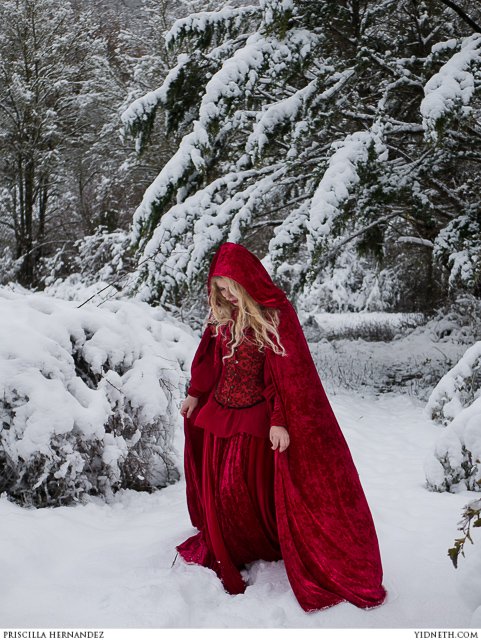 Flame (Lyrics)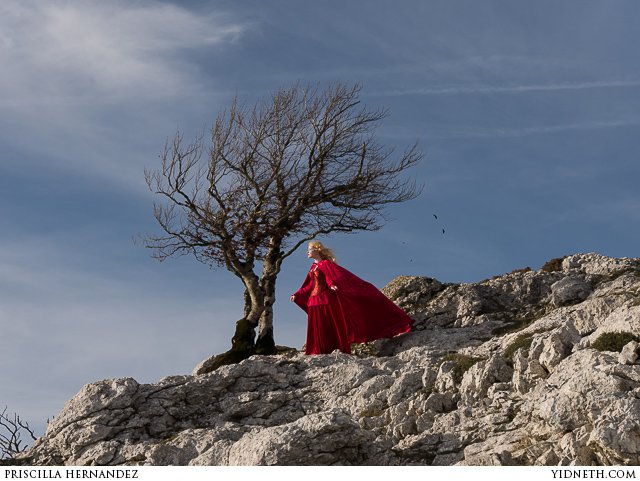 It's so cold when North wind blows
Bringing hail and pearls of frost
That's the way that you do chill me to the bone
Fear the dark when the moon hides
All its beams behind the clouds
That's the way I fear when you are not around
This could be hell, this could be heaven
It could be both it could be neither
But my heart longs to surrender
Not to starve again
Bitter in my chest
Could it be?
Could it be that
I am burning in the flames of love?
I am burning in the flames of love
Oh I am burning
Oh I burn
In the flame of love
But that's the way that you do chill me to the bone
But that's the way that you chill me…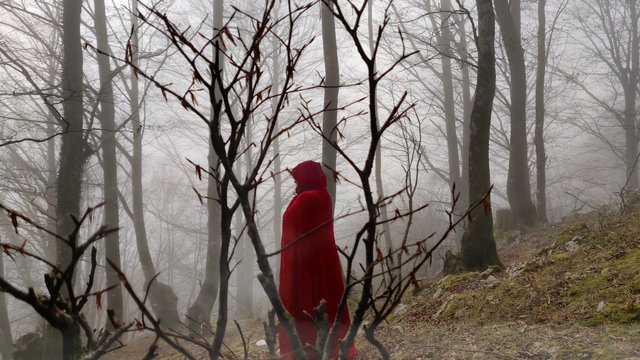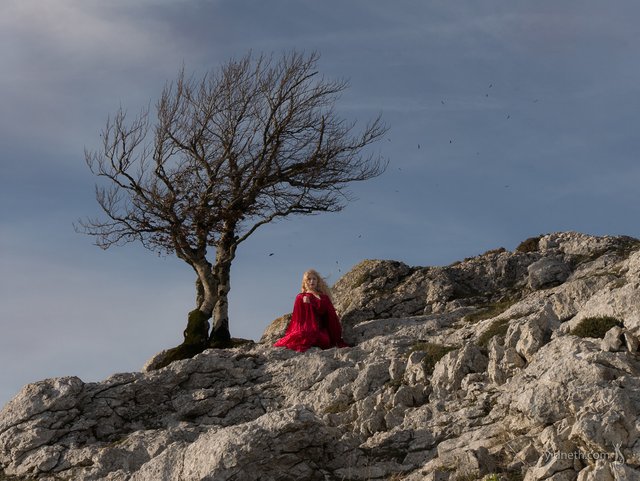 Priscilla Hernandez
singer-songwriter & illustrator
http://yidneth.com