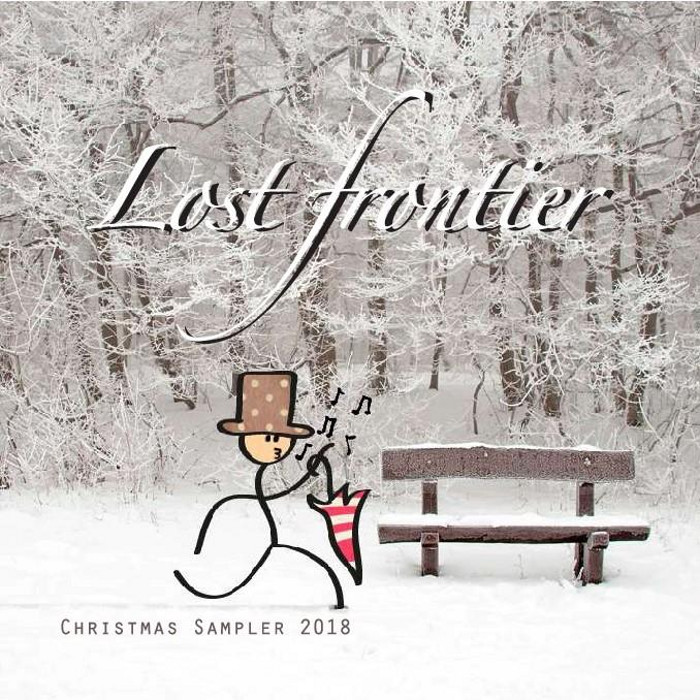 So here a belated Christmas present that as Three Wise men gift. Like every year Lost Frontier ( a well known New Age podcast in Spain) makes a compilation of exclusive recordings and Winter/Christmas songs absolutely FREE. I participated last year as well and this year I included my version of "In the Bleak Midwinter" but you can download the entire album for free and enjoy also some original soft electronic and New Age compositions by a long time family of New Age composer.  This article also includes the cover, back and inlay so you can print it and have it in your collection but for more information and download visit the official Archive.org link
Download/Stream LOST FRONTIER CHRISTMAS SAMPLER 2018
Many years ago, Héctor and I had a message board called "Nuevas Músicas" (now closed) and lots of friendships were made, even if it is not online anymore, its spirit was always ablaze with people like Javier Bedoya, host of Lost Frontier radio show that always kept us together doing compilations like this year after year. If you check on downloads you can download also the one we made one year ago as well, absolutely FREE.
This album of Christmas music written specially for lostfrontier.org radio with 20 previously unreleased tracks written only for this CD, including the Christmas special I made this year that you can download individually also from an earlier entry in patreon but now it's included here public for all.

We thank all the artists for their courtesy and permission to release their art on this compilation.
The Link includes a player so you can download or stream directly from the Archive.org link:
https://archive.org/details/LostFrontierChristmasSampler2018