Watch video below, mp3 available for FREE at my PATREON
---
The music of this famous Christmas carol as we know it today was first published in 1916 by Ukrainian composer, teacher and choral conductor Leontovych and was heavily inspired in pre-Christian folk chants and much older arrangements. The original song, known as Schchedryk sings about a bird foretelling wealth after Winter. And it had nothing to do with bells 😉 The song was later adapted into English as most know it.
My version is lyricless and just instrumental with choir because as I felt unsure to pronounce the original Ukrainian and most common English translation is not yet in Public Domain. Thus my version has no words. Vocals start on the second half doing choirs. I did all the instrumentation and voices in one afternoon barely a few days before Christmas a few years ago as I have been doing a short Christmas special for the last four years (plotting what I'll do for this one, but will be sharing the ones released so far during December)
Credits in this version: Arrangements by Priscilla Hernandez as well as piano, vocals, chalumeau, flute, chimes, bells, mixing and mastering. Short and sweet it barely lasts one minute.
This is a song I associate with winter, Yuletide (the closing of the year) season and first snow and thus we chose snowflakes to dance along with the music. You can listen to it with an animated video of snowflakes falling and pulsing in synch with the music that @hedac made for me:
Carol of the Bells comes from the Ukranian Shchedryk which is inspired also in older traditional folk songs
The original version"Shchedryk" (means "Bountiful Evening" in Ukranian) released in 1916 and is also known as "The little Swallow". Original song, despite being a Yule (end of the year) song, had nothing to do with the later Christmassy lyrics about Bells. . It was composed by Mykola Leontovych (1877-1921) who was a renown teacher and conductor of A cappella Choral Music and besides his own original interpretations specialized in arranging already existing folk Ukrainian music too (the signature motif of four-note melody over a minor third of the chant is typical in many of his compositions). This early version that was my inspiration tells a story of a swallow flying into a household to sing of wealth and riches the following Spring would provide.
What about the bells?
"Shchedryk" was later adapted as an English Christmas carol "Carol of the Bells" (because he thought the motif sounded like bells) by Peter J. Wilhousky following a performance of the original song by Alexander Koshetz's Ukrainian National Chorus at Carnegie Hall on October 5, 1921 (copyrighted by him in the thirties) and it became since associated with Christmas. My version is instrumental though and inspired by the earlier works original music by Leontovych (1916) that was heavily inspired by already existing folk chants he loved to arrange and adapt.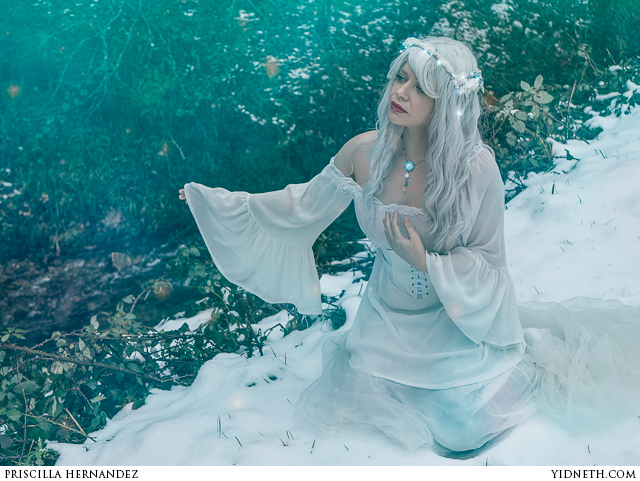 I do a Christmas special every year and open to recommendations for this one: Recommend your favourite Christimas/Yuletide Music
For the last few years I have been doing Xmas specials, they're always short and sweet, barely over a minute. Sometimes a traditional Christmas song and sometimes original ones or covers from Xmas movies. This was the first one I made, and this year will be the fourth Xmas special. All 3 Xmas specials done so far : Carol of the Bells (Traditional), Winter Night (Original) and "The Closing of the Year" will be shared during December and I will also share remastered mp3 for my patrons at patreon.com/yidneth.
Meanwhile as I have yet to do this year special… open for your recommendations…
Which are your favourite Yuletide/Christmas season songs?
I prefer old traditional / Public domain ones for obvious reasons… but still open to listen to all your recommendations 🙂
Stay tuned as I will be sharing some Christmas related songs and posts during December (I am a December Child after all)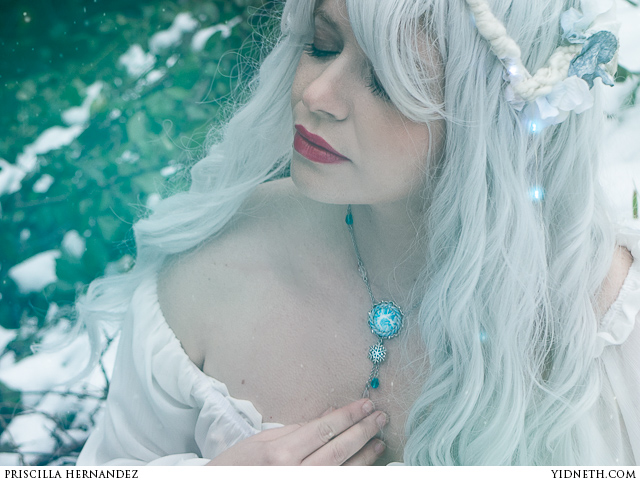 All pictures of myself taken last winter and wearing a custom-made snowflake pendant courtesy of Ronafly Creations.
For the last few years I have been doing Xmas specials, they're always short and sweet, barely over a minute. Sometimes a traditional Christmas song and sometimes original ones or covers from Xmas movies. This was the first one I made, and this year will be the fourth Xmas special (hopefully, as I'm recovering from a cold). All 3 Xmas specials done so far : Carol of the Bells (Traditional), Winter Night (Original) and "The Closing of the Year" will be listed and shared for free here for patrons during December. Meanwhile plotting this year special… open for your recommendations…